Youtube
Spotify Player
Band
Blending industrial and extreme metal with energetic and brutal soundscapes, Project Silence has created its own spot in the modern metal scene and made a unique blend of brutal sounds with rhythmic and melancholic beats.

Established in Kuopio by vocalist Delacroix in 2008, the band's early material was closer to industrial metal and aggrotech-based music. As time went on, the band's music began to have heavier tones and electronic elements, industrial elements still being a big part of it.

The band released their first album, '424', in 2012, which mixed melodic metal and atmospheric industrial. In 2016, the band signed a worldwide contract with Sliptrick Records, and later the same year they released their second album, 'Slave To The Machine', which was heavier with ingredients from death, black, and other extreme metal subgenres. The same evolution continued with their latest EP, 'Infinity', and singles like 'Disease' (2022) and 'Cult' (2023) from their upcoming album. At the same time taking influences from synthwave and darksynth with their instrumental singles 'Blood Moon' (2021) and 'Neon God' (2023).



Photo by Malkki Photography
Vocals, Keyboards, Programming
Instruments: Wireless Sennheiser E945, Shure PSM 300, Novatation Bass Station II, FLkey 37, M-Audio Oxygen Pro, Serum, Diva, Pigment, Omnisphere + more, Cubase, FL Studio
A
Guitar
Instruments: Esp, Fractal Audio and Shure
S
Guitar
Instruments: Esp, Line6, D'Addario, Shure
H
Bass
Instruments: Darkglass, Ibanez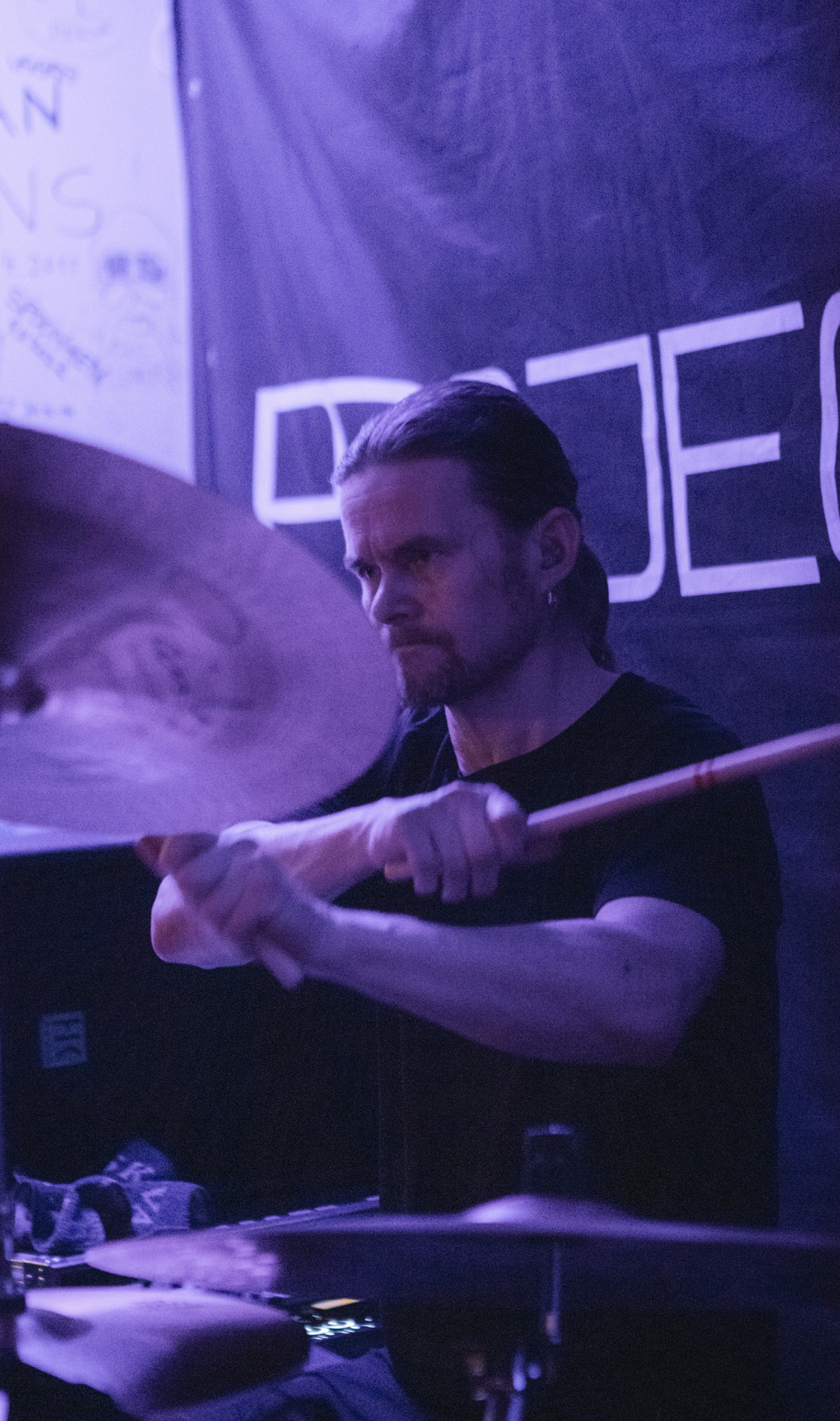 Silve_R
Drums
Instruments: Double bass drum, four toms set, birch shell. Brass snare drum. Too much of cymbals.